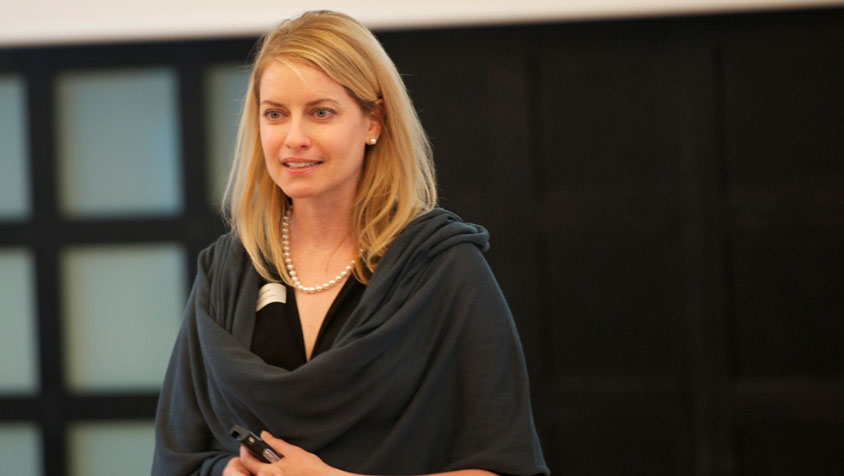 Can we design corruption out of the system?
In this week's blog, Elaine Dezenski of the World Economic Forum talks about transparency and the way forward after the G8 summit. While the message from this week's G8 was largely positive, action is now needed to push home the anti-corruption agenda.
Source: World Economic Forum, 19th June 2013
Author: Elaine Dezenski
David Cameron, the host of the G8 summit in Northern Ireland, is trapped between a rock and a hard place, when it comes to fighting corruption. He was expected to meet the significant expectations of the public while facing the considerable challenge of ensuring that all his fellow G8 leaders agreed on specific, concrete steps.
The summit's agenda was ambitious. Cameron pledged to tackle tax evasion in overseas territories under British jurisdiction, strengthen government accountability and boost trade by breaking down hurdles to the free flow of goods and services. He took the lead initially during the World Economic Forum Annual Meeting 2013 and all three items made it on the agenda of the G8 summit.
Governments and the publics they represent may disagree on whether these objectives were fully met, but I believe this is in itself no small achievement by the host to have inserted transparency into the debate among G8 leaders. First and foremost, people need to see that their desire for transparency is acknowledged at the highest level. It is the first step to more public sector accountability.
Increasing transparency as a way to fight corruption in the public sector, specifically in public procurement processes, is central to what we do at the Forum's Partnership Against Corruption Initiative (PACI). In fact, with nearly 100 active companies, PACI is one of the strongest cross-industry collaborations in the field of anti-corruption and globally the leading business voice on the issue.
For example, one area that requires urgent action but also looks promising for successful collaboration is the construction sector. It is no secret that large construction projects are prone to various forms of corruption, bribery or facilitation payments. Large amounts of money are invested over a relatively long period of time and distributed among numerous contractors and subcontractors.
It is no secret in part because the private sector itself has long acknowledged it and openly engaged in a conversation about fixing the problem. The British construction sector has just called on David Cameron to continue his support for the "Construction Sector Transparency Initiative", which aims to eradicate corruption in publicly funded construction projects. Companies like ABB, Fluor Corporation or Siemens are driving that conversation inside the PACI community.
In recent months, the Forum has hosted regional meetings in Peru, South Africa, Jordan and Myanmar. While at first glance these countries do not have much in common, they all share two things: first, a need for sizeable investment in infrastructure such as ports, bridges, roads or energy grids, and secondly, the will not only to step up pressure on existing corruption but also to design corruption out of the system.
PACI is engaging the private sector in emerging markets like India, Malaysia and Mongolia. By sharing best practices, putting business leaders, civil servants and civil society representatives in the same room and forcefully making the business case for corruption-free operations based on the Forum's extensive data and experience in competitiveness research, we are helping to create a level playing field.
The message sent out at the G8 summit about their commitment to create a corruption-free system is a positive one. To build on this progress, actions must now support these political imperatives.
http://www.trust.org/item/20130619144735-z91kr/?source=hpblogs