Governance in MSMEs
Boosting the Resilience of the Region's MSME Community through
Corporate Governance
Micro, small and medium-sized businesses (MSMEs) account for over 90% of all companies operating in the Gulf and are anticipated to provide the bulk of the economic growth and job creation in the short and long-term. However, these MSMEs often do not consider adopting good governance processes which could help their long-term success because of misconceptions relating to governance as a business process.
The Pearl Initiative's Governance in MSMEs programme was launched in 2017, and ever since then, has been empowering the MSME community to be as competitive and resilient as possible through the introduction of cost-effective and practical corporate governance capabilities. We interact with MSMEs and other entities in their realm, including (but not limited to) investors, financiers, private sector entities, accelerators, and advisors to guarantee a comprehensive addressal of MSME concerns.
Achievements include the launch of a regional survey that helped us gain insights into the current state of corporate governance within the Gulf Region's MSME community and some of the most critical challenges they face. We used the results and analysis of this survey to inform the development of a comprehensive thought leadership report that provides a snapshot of the current state of corporate governance within the MSME community.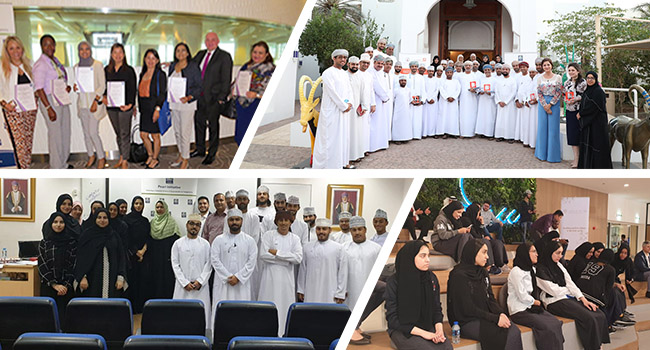 We also used the survey results to map a gap analysis of key governance concerns faces by MSMEs, and created the Corporate Governance Fundamentals for MSMEs web platform, which features information on corporate governance pillars, toolkits, templates, animated videos, and graphic guides. These, in addition to our roundtables, workshops, and student engagement activities, form part of the programme's information dissemination and educational resource development initiatives.
In 2019, the Pearl Initiative collaborated with AQ&P to launch a new phase of the Governance in MSMEs programme to examine the  adoption of corporate governance principles within regional MSMEs. A survey was launched in March 2020 and was targeted at Gulf Region MSMEs. Looking forward, this survey will inform the content of a Case Study Report to be launched shortly, which will include a gap analysis of corporate governance policy implementation in regional small business. This will be accompanied by knowledge transfer activities, including workshops, roundtables, and webinars.
To learn more about our activities and partner with us on this programme, please contact us at enquiries@pearlinititive.org.