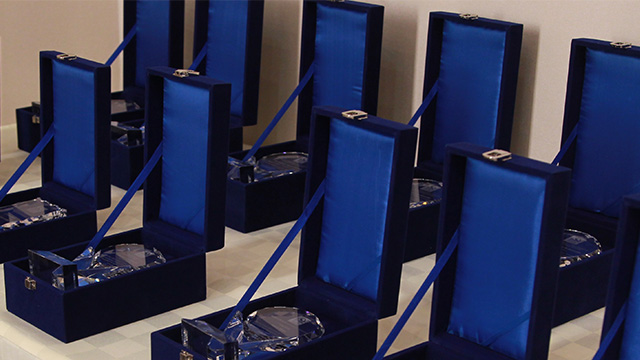 Engaging future leaders in the business community
At the Pearl Initiative we dedicate a lot of time to engaging with the business community on providing actionable insight into raising the bar for corporate accountability and transparency.
However, we are acutely aware that in order to build a genuine culture within the private and public sectors that is supportive of these important issues, we need to engage with future leaders, students, so that when they enter the workforce they are already in tune with a forward looking set of values.
With this in mind, in late 2012 and early 2013 we began engaging with universities in Saudi Arabia about running a competition for their business students to write up case studies on companies within the Kingdom that are leading the way with responsible business practices, high standards of integrity and transparency.
After three months of hard work from the participating students, we announced last week, at an Awards Ceremony hosted by the King Khalid Foundation and sponsored by the Al Muhaidib Group, the winners of the competition.
The winning team comprised of Yasmin Moosa, Laraine Anne Valles and Nada Rashid from Dar El Hekma College based in Jeddah, and they will be coming to Dubai in November this year to participate in a number of leadership forums where they will be able to connect with leading regional business figures from the private and public sectors.
Our Founder, Badr Jafar was on hand to deliver the keynote address in which he highlighted his belief that it is our future leaders that will have the greatest long term influence on the shaping of the business environment within our region and further afield.
The high standards of all of the entries and the success of the competition overall in the Kingdom is behind our decision to roll this competition out to the rest of the region. We look forward to keeping all of you updated on our progress!