While the majority of family business owners would like to see their business transferred to the next generation, it is estimated that 70% will not survive into the 2nd generation and 90% will not make it to the 3rd generations. The panel session focuses on the importance of succession planning in family businesses and how a carefully crafted succession plan act as a viable blueprint in defining the vision of the business over a span of several generations ensuring business continuity and growth.
To register for the event, please reach out to – mrajan@pearlinitiative.org or vmathew@pearlinitiative.org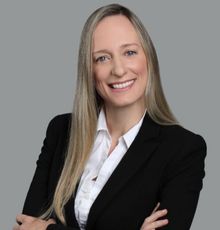 Sana Jubaili
Designation: Group HR Director of Jubaili Bros
Sana Jubaili is a 3rd generation family member working in Jubaili Bros, a Lebanese family business established over 40 years ago and is a leading provider of energy solutions throughout the Middle East, Africa, and Asia.
Sana started her professional career working with non-profit organizations in Latin America, Europe and the Middle East. In 2014 she shifted her passion for working with people to a corporate context when she joined the family business. She is currently the Group HR Director and is also a member the Board of Directors of the Company. Sana holds a Bachelors in Communication from California State University, Chico and an MBA from the University of Geneva.
While the majority of family business owners would like to see their business transferred to the next generation, it is estimated that 70% will not survive into the 2nd generation and 90% will not make it to the 3rd generations. The panel session focuses on the importance of succession planning in family businesses and how a carefully crafted succession plan act as a viable blueprint in defining the vision of the business over a span of several generations ensuring business continuity and growth.To register for the event, please reach out to –
mrajan@pearlinitiative.org
or
vmathew@pearlinitiative.org
talabat headquarters, Dubai