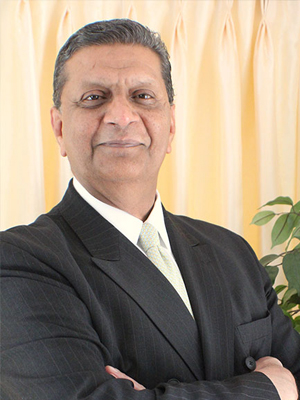 Contact Info
Amir Dossal
Founder & Chairman, Global Partnerships Forum
Co-Founder of Pearl Initiative, Amir Dossal is also Founder and Chairman of the Global Partnerships Forum and Co-Chair of the Sustainable Oceans Alliance. Amir is also Commissioner of the Broadband Commission for Digital Development and Special Representative of the Secretary-General of the International Telecommunication Union for Global Partnerships.
He is a 25-year veteran of the United Nations, and was the UN's Chief Liaison for Partnerships. In October 2010, he received the Humanitarian Award from the UN Association of New York, for his accomplishments in Partnerships to End Poverty. In February 2011, Amir was appointed Special Envoy to the World Youth Peace Summit. From 1993 to 1997, Amir served as the Chief of Finance Management in the Department of Peacekeeping Operations.
Amir is a UK Chartered Accountant (FCA) from Deloitte, Haskins & Sells, London.