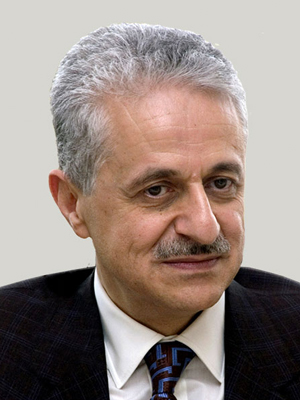 Contact Info
Hamid Jafar
Chairman, Crescent Group
Hamid Dhiya Jafar is the Founder and Chairman of the Crescent Group of companies, headquartered in Sharjah in the UAE and with regional offices in the Middle East and in the UK. The Crescent Group includes Crescent Petroleum, the oldest private oil & gas company in the Middle East, and Crescent Enterprises, the non-energy division of the Group, which together operate a variety of regional and international commercial ventures, including container shipping, port logistics, real estate, power generation and private equity. Mr Jafar is also Chairman of the Board of Dana Gas (PJSC), the leading publicly listed Middle East natural gas company, in which Crescent Petroleum is the largest shareholder.
The Crescent Group is now in its fifth decade playing a pioneering role in the energy and other core sectors in the UAE and across Middle East.
He is also the founder of the UAE Chapter of the Young Presidents Organization (YPO) and the World Presidents Organization (WPO) and is an active member of the international Chief Executives Organization (CEO).
Hamid Jafar has a wide range of philanthropic interests and is a supporter of charities for disabled and disadvantaged children and cancer treatment, as well as a major supporter of higher education. He is a member of the Board of Trustees and Chairman of the Finance Committee of the American University of Sharjah (AUS). In 2011, the AUS renamed its Center for Executive Education as the Jafar Center for Executive Education in recognition of Mr Jafar's 'active and outstanding support to AUS and its academic activities'. In a personal capacity, Mr Jafar funded the first Professorship in Petroleum Engineering at Cambridge University.
He is actively promoting a culture of transparency and accountability in the Gulf Region through the 'Pearl Initiative', founded in co-operation with the United Nations Office of Partnerships. The Pearl Initiative is a private sector not-for-profit set up to improve business practices in the region and Mr Jafar serves as Chairman of the Board of Governors.
Hamid Jafar was born in Baghdad in 1947 and attended St. Paul's School in London. He studied at Churchill College, Cambridge University, where he obtained his Bachelor's Engineering Degree in 1967 before going on to post-graduate studies, achieving a Master's Degree in Engineering (Thermodynamics and Fluid Flow).