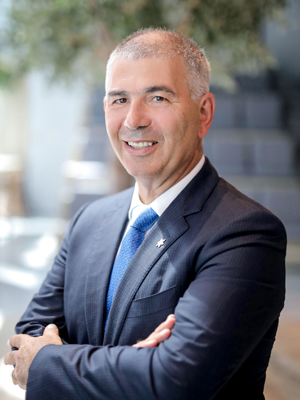 Contact Info
Patrick Chalhoub
President, Chalhoub Group
Patrick began his career in 1979 when he decided to become involved in the realisation of his father's vision to build a bridge between the East and West and be the ambassador of luxury lifestyle in the region.
In 1990, he created a regional distribution platform in the Jebel Ali Free zone with Fendi, L'Oréal, Dior Parfums and Puig. As the director of Christofle and of Bernardaud, Patrick Chalhoub was involved in the strategic planning for the restructuring and redeployment of these brands. From 2000 he developed the retail network of the Group from a few stores to over 600 stores with a workforce which increased from a few hundred to over 12.000 in the region and with local implementation in 14 countries.
For nearly 30 years, Patrick has been fully involved in the strategic development of the business to guarantee its long-term success. As such, he continues to expand the Group's distribution, retail business, marketing and communication activities and is also eager to strengthen the Group's support services in terms of offer and skills and is very engaged in the Group's digital transformation.
He has been instrumental in guiding the development of a sustainability strategy for the Group, with a focus on Education, Environmental and Humanitarian sustainability.
Patrick has also been very actively involved in few associations, such as the French Business Council, which he led for a few years, a founding member of the Rotary and the Capital Club and more recently, established the local chapter of Endeavor, helping start-ups to scale-up. He is also regularly consulted by local Governments on economic development, governance and social responsibilities.
Patrick holds 2 Bachelor's degrees, one in Economics and Finance and the other in Political Science.
At the age of 42, the French government awarded him with the medal of Chevalier de l'Ordre National du Mérite. Patrick is also Chevalier de l'Ordre National de la Légion d'Honneur since January 2018.