Year: 2021
Region: GCC
Type: دراسات الحالة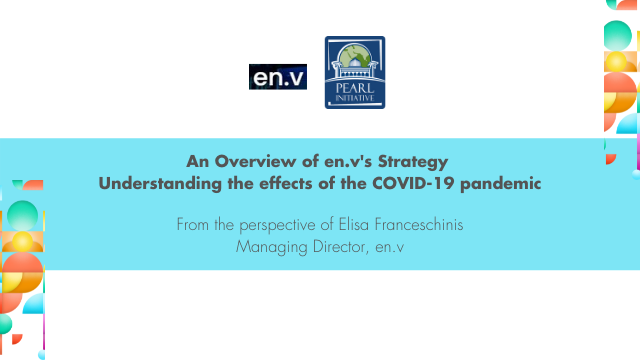 Case Study – en.v Strategy Overview: Understanding the Impact of COVID-19
In the past 12 years, Kuwait-based non-profit organisation, en.v, has demonstrated a robust and
collaborative effort to address the challenges faced by a range of diverse communities in order to better equip them for operational resilience. en.v brings changemakers together to address community challenges in three key areas in particular: Community Building, Educational Reform, and Migrant Workers' Rights. Operating on the principles of equity, collaboration, responsiveness, and participation, en.v aims to effectively bring about social change by building resilient communities.
This summary is a part of a wider case study project, as part of our Governance in Philanthropy programme, to highlight organisational challenges in giving during the COVID-19 pandemic, and share insights on how to stregthen resilience.
Download