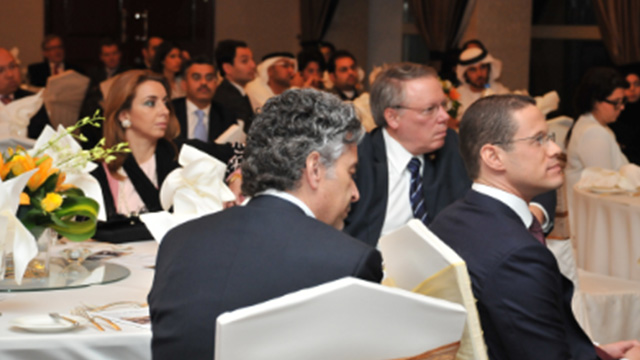 Debating Integrated Reporting in Dubai
Tags: Accountability
Wednesday was a big day for the Pearl Initiative, with two events held in Dubai.
The first event was held in conjunction with the Dubai Chamber of Commerce and Industry on "Good Practices in Integrated Reporting". What really struck me at this working session was the high level of commitment, awareness and interest in the topic amongst participants. With discussion leaders from Agility and KPMG, there was an engaged and very informed debate on the need to evolve the way we do reporting and the results and business benefits of moving towards more strategic and measured integrated reporting.
Historically, corporate annual reports have tended to focus on financial results and some companies may have produced a second report with additional analysis on corporate social responsibility (CSR) or environmental social governance (ESG) topics. Integrated reporting sees all relevant data included in one forward-looking report, giving stakeholders and investors a better understanding of the long-term sustainability of a company across the whole business, including the opportunities, challenges and potential risks. The way forward is clear, "We have to move away from traditional financial metrics and create a "holistic" view of business performance".
There's no standard template yet as such for integrated reporting, as it's a relatively new concept. And from industry to industry or region to region, there are bound to be varying emphases in the importance of what material is reported. Companies who face major issues that need addressing in relation to their workforce, for instance, may feel that their integrated reports should have a larger focus on people. The importance of reputation and trust was also highlighted. If you don't have credibility and trust, through transparency and accountability, the entire business can be at risk.
Companies are realising that reporting should be an ongoing process. Data should be gathered throughout the year, not just as a once-a-year exercise. If all employees get into a habit or system or continual reporting, it removes the strain on resources currently experienced by some in producing an annual report.
There can be no doubt that the business case for integrated reporting is a very strong one and we will continue to make great steps in the region by working closely with companies throughout the GCC towards our shared goal. It may be a long journey ahead but we're taking positive steps in the right direction.