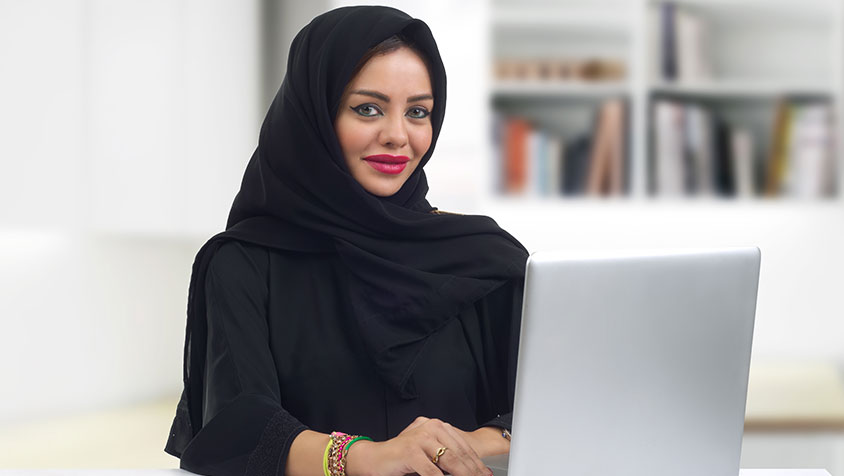 The Business Case for Gender Diversity in Corporate Leadership
Imelda Dunlop, Special to Khaleej Times
In a landmark decision, His Highness Sheikh Mohammed bin Rashid Al Maktoum announced that five women ministers would be added to the UAE cabinet, bringing the total number of women upto eight. This puts the percentage of women ministers in the UAE cabinet at 27.5%, up 10.5 percent from the global figure of 17%. The five new female ministers include Ohood bint Khalfan Al Roumi, who will be the UAE's first Minister of State for Happiness and Shamma bint Sohail Faris Al Mazrui, the UAE's youngest minister at 22, who will be the new Minister of State for Youth Affairs. The UAE's commitment to increasing the gender diversity in government will serve as a major source of inspiration for corporations across the UAE and wider GCC, demonstrating that increasing the gender balance will bring a wider array of talent, skills and energy to organizations and positively impact their overall success.
A recent study of Fortune 500 companies revealed that organisations with the highest proportion of female board directors outperformed those with the least by 66 per cent. Yet another 2015 report by accountancy firm Grant Thornton found that publicly-traded companies with no women on their board missed out on investment returns of over US$620 billion in 2014.
The business case for gender diversity in leadership is clear: greater levels of diversity are linked to a positive impact not only on strategic decision-making, but also on superior governance, better use of talent and a much closer understanding of target markets.
The GCC remains one of the more challenging regions in the world for ambitious women, particularly for those hoping to make it to senior and board positions. Currently in Bahrain, 13% of senior roles are held by women, while in the UAE women account for 10% of executive positions.
The Pearl Initiative's 2015 report, Women's Careers in the GCC: The CEO Agenda, found that although women in the GCC are ambitious high-achievers, achieving a positive work-life balance and combining a high-powered career with family still proves challenging.
A lack of female talent is not the issue. In fact, this is far from the truth. Today, the GCC is making serious strides to increase both enrollment of women in tertiary education and their participation in the workforce. According to the World Economic Forum's Gender Gap Report 2014, the UAE, Bahrain, Qatar, Oman and Kuwait all outpace the global gender distribution rankings in terms of enrollment in tertiary education. The challenge is no longer about attracting diverse talent -instead, the GCC's main task lies in retaining female employees and ensuring that there is constant potential for growth within organisations.
Interestingly, many of the social and cultural barriers of the past have been extensively overcome. Some 64% of the women surveyed in the Pearl Initiative's report feel that society thinks it is acceptable for a married woman with children to work, discrediting the notion that a woman cannot both raise a family and follow a career. Moreover, 71% of the women surveyed feel that their families have been key motivators in their career progression.
In the region, legislative bodies like the Shura Council in Saudi Arabia and political bodies in the UAE are positively reinforcing the importance of women in the workforce.
However, this support must be translated into representation at senior levels. Some women leave the workforce midway through their careers, because they are not sure if they can achieve both personal and professional fulfillment. Those women who do stay on in the workforce find that they hit a glass ceiling, which makes it difficult to move on to senior positions.
Companies in the GCC region must shift the focus from hours spent in the office to the quality of output produced and foster flexible working environments to provide incentives for women to remain in the workforce. This includes the possibility of working from home, which has been made far more feasible thanks to technological advancements that have rendered communication more efficient than ever before.
Furthermore, top management in companies must place a premium on the mentorship and championing of high potential female employees in order to help them build growth-orientated career paths. Only 14% of the women surveyed in the Pearl Initiative Women's Careers in the GCC report cited a mentor as having significantly assisted them in moving up in their careers. CEOs in particular must play a pro-active role in visibly supporting women at work and in ensuring that more women make it through middle management into senior positions. A crucial part of this process is also creating diversity training for men within organizations, to foster a change in attitudes about women's capabilities at senior levels.
In today's world, a competitive organization is one that promotes the best strategic decisions – the right mix of experience, skills and perspectives on leadership. Increasing the number of women in senior corporate positions and on boards is a critical factor that also shapes competitive organisations. The GCC is already seeing a major change in attitudes towards gender diversity in the workplace. Companies in the region must continue to make it a priority to plug the talent gap in the Gulf region, to sustain not only their own profitability but also build a healthy economy. Just sound business sense.