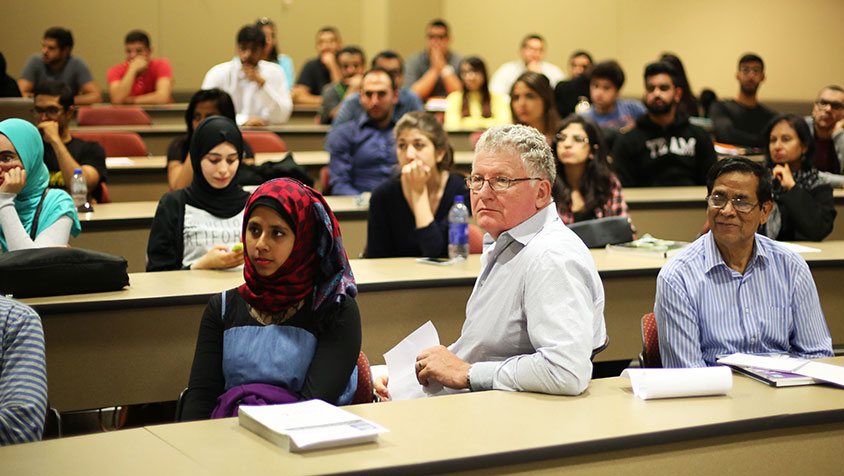 The Next Generation of Leaders
"If we fail to educate young people, develop their skills
and generate the spirit of excellence and creativity
in them, we will never, under any circumstances,
have a successful development process."
His Highness Sheikh Mohammed Bin Rashid Al Maktoum, Vice President and Prime Ministerof the UAE and Ruler of Dubai.
I have had the pleasure of interacting with many university students recently and it is refreshing to witness first-hand the ambitious, thoughtful and inquiring minds of today's aspiring youth.
For instance, I participated last week in a session with Dubai Business Internships , which runs under the patronage of His Highness Sheikh Mohammed bin Rashid Al Maktoum, Vice President and Prime Minister of the UAE and Ruler of Dubai. It offers recently graduated Chinese students the opportunity not only to study and do business in Dubai but also to develop as business leaders of the future. It was a pleasure to have an open, engaging and far-ranging debate on ethics and personal integrity in business with such an impressive group of fresh Chinese graduates. We discussed and compared experiences of compliance-related practices in China and the Gulf Region, from whistle-blowing, to codes of conduct, to gifts and entertainment. It is only through such diverse and far-ranging direct interactions that we can learn from each other and understand how best to operate in international markets and across cultures.
Also, we have just released the latest report in the Pearl Initiative series of GCC corporate good practice case studies. The report includes the five best student-authored case studies on corporate integrity and transparency in the 2014 UAE student case study competition. The student authors from American University of Sharjah, Zayed University, Dubai Women's College and Dubai Men's College demonstrated great understanding of the practical aspects of implementing integrity and integrated reporting-related practices in companies in the UAE.
I can't underestimate the importance of our work in helping shape the attitudes of the next generation of leaders towards integrity. Bringing ethics topics to life for students through direct debate and case study development is vital to developing their sense of personal integrity in business. We can put the most rigorous compliance systems and checks into place, but if we don't have individuals with a strong sense of personal integrity working within our organisations, then cracks can always be found.