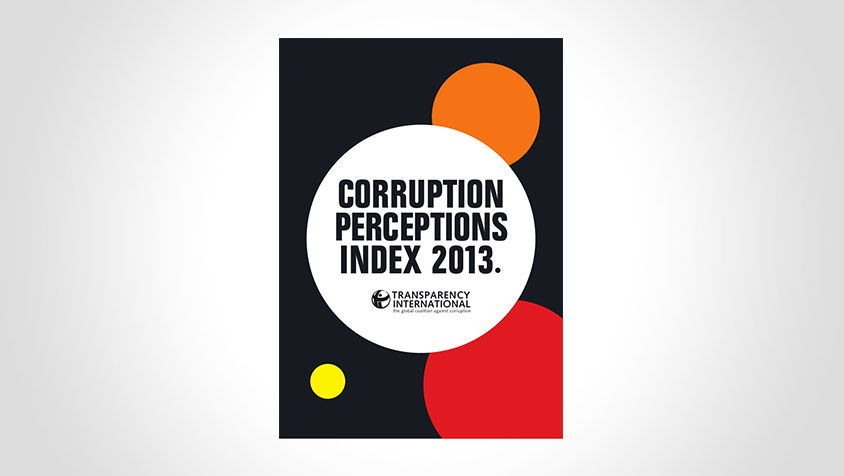 The Transparency International 2013 Index
No matter how you interact with a business, knowledge that whomever you are dealing with has a zero tolerance approach to bribery and corruption provides valuable confidence in that entity and often, the decision to continue to work with them over others.
Every year in December, Transparency International releases its Corruption Perceptions Index (CPI), a ranking of countries in order of their perceived levels of corruption. Each country is measured on an index out of a total score of 100 and no country receives a perfect score.
Within the Transparency International 2013 Index, the UAE and Qatar were ranked highest within the GCC – at 26th and 28th place respectively. All GCC countries appear in the top 70 countries on the list, out of 177 around the world.
According to Transparency International, a country scoring less than 50 out of 100 is perceived to have a serious corruption problem, and the 2013 survey found that 84% of countries in the MENA region fall into this grouping.
This statistic is troubling, as it could even suggest that we are losing out on the potential of billions of dollars of trade in our region. When international investors look abroad for likely investments, a country's reputation will be a major factor in whether they decide to put their investment into the region. Positive perceptions drive confidence, which in turn can drive investment. On the other hand, negative perceptions erode confidence and divert investment into other territories or sectors.
The decision to invest will need to account for a high level of risk if it is in a country perceived to have corruption issues, and the Transparency International CPI is used by investors as an indicator of potential risk and levels of due diligence required.
High-profile corruption and fraud cases are testament to the value of rigorous due diligence and compliance systems by companies and investors. Over and above fines and the damage done by unforeseen rogue incidents; the loss to reputation and business can be devastating. Implementing and enforcing the right systems throughout a company and value chain can protect the business against the likelihood of such an issue arising.
Although it may seem like a tall order, instilling practises that mirror best practise will reduce the risk of a problem and increase the chances of a positive outcome on both sides in the longer term. Of course regulation and legislation are important – but they define the minimum base requirement. At the Pearl Initiative, our perspective that best practices lead to sustainable competitive advantage means that we work to reinforce the message that proactively implementing higher standards of integrity makes business sense. We host a number of events, forums, discussions and workshops that allow business leaders of this region to come together to share regional and international knowledge, best practice and experience with a view to raising the bar in terms of corporate governance and integrity, across the Middle East.
As a region, companies across the GCC are realising the benefits of instilling ethical behaviour and working at a private sector-wide level to stamp out bribery and corruption. Change can often be painful but in this case, it is entirely necessary to pave the way for a better future. Also, by teaching students the importance of good corporate governance, they will take this level of belief with them and expect it from the teams they will eventually command.
No matter what sector an organisation operates in, there is no exception for accepting behaviour that condones bribery or corruption. Many regional firms have been built on the basis of strong values and now is the time to translate these values into rigorous processes that protect reputation and minimise risk.
GCC Country Rankings in the Transparency International Corruption Perceptions Index 2013: (out of 177 countries)
| | |
| --- | --- |
| 26 | UAE |
| 28 | Qatar |
| 57 | Bahrain |
| 61 | Oman |
| 63 | Saudi Arabia |
| 69 | Kuwait |