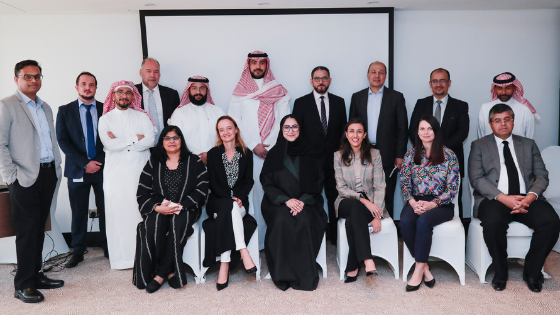 Driving Best Practices in Business Integrity in the Gulf Region
On the 6th of June, 2022, the Pearl Initiative hosted a workshop to discuss "Best Practices in Business Integrity in the Workplace". The session welcomed Jaleel Ghani, General Manager for Corporate Ethics & Compliance at stc; Baker A Sindi, Sr. Manager, Compliance Programs MEA at SABIC; Wasif Muhammad, Chief Risk Compliance Officer at Tamer Group; & Camilla Cavanagh, Director with KPMG Lower Gulf specializing in Fraud risk, Governance and Compliance at KPMG.
Key Insights from stc:
Role of corporate and compliance culture within companies is key to business integrity
stc launched their compliance programme during the pandemic based on the best practices in the region
The policy is developed for all members of the organization regardless of their role and hierarchy
The policy was further shared with each member stating the 'need', 'use' and 'structure' of the policy
Employees are encouraged to use the designated Speak Up channels to report integrity concerns
The Code also emphasizes stc's zero tolerance for retaliation for raising integrity concerns or participating in a compliance investigation.
Key Insights from SABIC:
SABIC built their compliance program over few years adding different elements to the code of ethics and integrity structures
They initiated the process by developing a code of ethics, training programs and policies and procedures employees need to be aware of further leading to global leadership structures, risk management, integrating an integrity culture and identifying certified business leaders
SABIC also conducted a survey to address integrity, ethics, and compliance issues in the company with the focus on hierarchy and reporting mechanisms
The integrity survey is run every 3 years to benchmark and evaluate the business integrity practices followed
Based on the results from the survey, they further finetuned their business integrity structures, and their Legal-Compliance team enables the business and functions with policies to comply with and tool to use, such as the ethical leader toolkit.
Key Insights from Tamer Group:
Tamer Group shared the practical aspects of the implementation of anti-bribe, corruption and money laundering processes and policies
They encourage all their stakeholders to share their understanding/thoughts and challenges with the new policies developed
They further developed a conflict of interest undertaking which is further implemented every year with the C-suite members
The purpose of engaging C-suite in the company is for information and practices to seep into the programs and teams they manage and the overall culture of the company
Some of the employees get trained on anti-bribery and corruption on a regular basis and this training is further shared with members of the company and integrated in the culture
TRACE certification on anti-corruption and bribery has been acquired to ensure ethical practices are followed and communicated
Whistle blowing policy called Ethics Speak up is set to review complains with critical stakeholders across departments
Continuous workshops and awareness sessions are conducted to train employees and critical stakeholders, and all related documents are kept updated on a regular basis
Key Insights from KPMG:
Governance is more than an organizational chart at KPMG
Good governance requires that checks and balances exist at every level to help ensure transparency and objective monitoring of the actions and culture of the organization
KPMG's code of conduct affirms that it is every individual's responsibility to say something when he/she sees or experiences conduct that is inconsistent with a particular law, regulation, professional standard, or any behaviour that may be incompatible to the KPMG values
KPMG's code of conduct emphasizes on the company's values, and they drive the daily behaviours, guide decisions, and shape the company's character